The Rev. Dorothy White, D. Min.
Priest Associate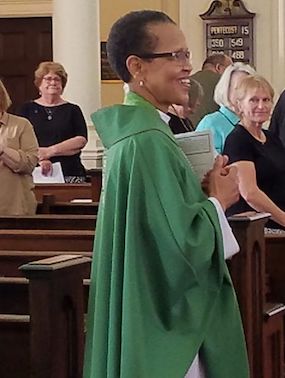 8043584771
Dorothy is the fourth of five children born to the Oscar N. and Dorothy D. White of Knoxville, Tennessee. She was raised in a Christian home and came to love the LORD at an early age.
Dorothy received her Bachelor of Arts degree in Sociology from the University of Tennessee at Knoxville. She went on to earn a Master of Arts in Theology from Oral Roberts University in Tulsa, Oklahoma. She has also earned a Doctor of Ministry degree from the Samuel Dewitt Proctor School of Theology at Virginia Union University in Richmond.
Most recently Dorothy served as School Chaplain at St. Catherine's School in Richmond. Additional duties included serving as a Teacher of Religion and Philosophy. Currently she also serves as a Priest Associate at St. John's Episcopal, Church Hill in Richmond.