Special Programs for Lent, Holy Week & Easter
Join us during this special time for fellowship, formation, worship, and reflection.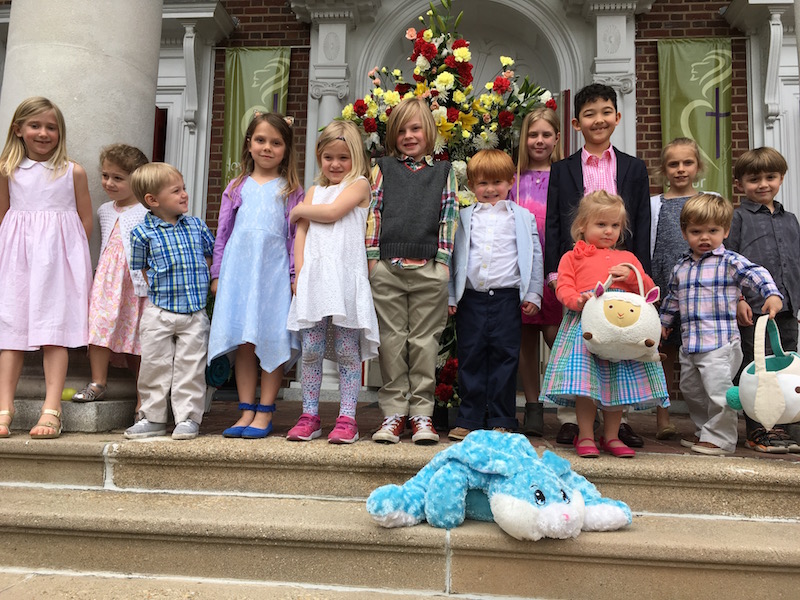 Holy Week Schedule at a Glance
Sunday, April 5: Palm Sunday Holy Eucharist 8:00 & 10:30 am
April 8: Tenebrae, 6:30 pm
April 9: Maundy Thursday Holy Eucharist, 6:30 pm
April 10: Good Friday Service / Stations of the Cross, noon & 6:30 pm
April 11: Great Vigil of Easter, 7:30 pm
April 12 - Easter: Holy Eucharist, 8:00 & 10:30 AM
Easter Egg Hunt to follow the 10:30 service
Lenten Programs and Devotionals for all ages
Download Easter Flower Donation Form ›
ACTS Care Bags are our Lenten ministry to help those ACTS serves. ACTS is a Richmond-based organization that helps working people in need hang on to their housing. They do this through small monetary grants, budgeting help, and gifts of products not covered by SNAP. Each spring we sponsor a gathering of household and personal care product to help support this ministry.