Advent 2020: Worship, At-home Faith practices and more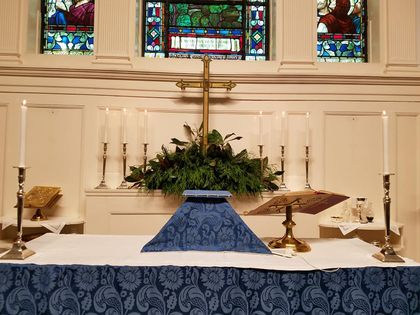 Tuesdays December 1, 8, 15, and 22 at 5pm
This Advent season, join Rev. Sarah and the St. Phoebe School for Deacons for Evening Prayer, Tuesdays at 5:00 p.m. ET via Zoom. This is an opportunity to close the day together and open our hearts in anticipation with others around our diocese. Each week one of our diaconal postulants will lead this time of prayer and reflection so your presence is a support to their journey of formation.
is an on-line advent calendar image-based devotional. You can sign up and a daily devotional will come to your inbox, or you can follow the project on Facebook or Instagram.
A variety of Advent and Christmas resources based in the Way of Love, an initiative of our Presiding Bishop.

Waiting with Expectation and Hope
is a playlist for Advent, curated for you by the Lifelong Learning team. We want to help create space for the Spirit to move in your planning and carrying out of this important season in the church year. It is not quite the same as working in your favorite coffee shop or overhearing the choir rehearsing down the hallway, but we hope the music will calm and inspire you. This is Spotify supported playlist.