Planning Process & Group Meetings
Discerning Our Call in Community: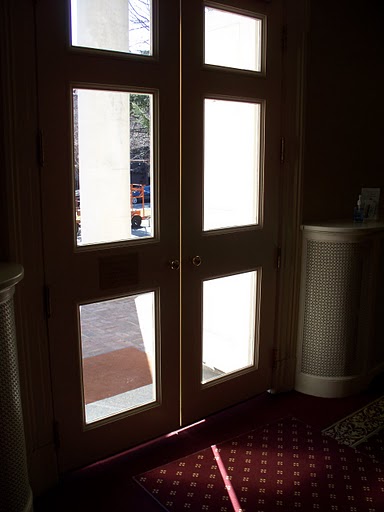 Planning Process 2018 Update
St. Mark's Episcopal Church is on the cusp of something big. Having successfully marked our 150th birthday we are actively looking toward what years 151 + calls. We have come a long way in five years and have all the signs of many good years ahead.
St. Mark's is a strong and healthy community.
We have completed the first part of the planning process. Our Planning Team met in September and defined the questions and work flow for the focus groups. Eight focus group sessions took place in October and November, engaging 119 participants (several members of the Planning Team and congregation attended more than one session). Notes were taken during each group—often by more than one participant—and forwarded to our planning consultant, Katherine Whitney of Warren Whitney.
During our January Planning Team review meeting the team worked over several hours to review what was said in the focus groups, consider our current mission and vision statements, and then to identify key areas of focus for the church. The areas were agreed upon and Katherine Whitney & her team worked them into thematic focus areas. During our February Vestry Retreat the four thematic areas were presented to the Vestry (and gathered Ministry Chairs) for consideration. Later in February during its monthly meeting the Vestry gave its approval to move forward.
The next steps involve more small group work. Smaller groups are being scheduled to discuss the specific long range planning themes: Outreach (March 11), Inreach (April 15), The Business of Running the Church (April 8), and Visibility (May 6). These include members of the planning team and others. If you are interested contact Malinda, dre@stmarksrva.org. Sunday meetings are from noon-1:30pm. More information is on the website, click on Ministry then Planning Process.
A two-part Planning Session Process:
First meeting - larger group consisting of planning team members and others

review each thematic area and work to determine what it is St. Mark's is called to in each.

Second meeting

–

a smaller sub-set of the first group meets to hone the goals.

Check-in meeting - each group meets to make sure everyone is in agreement with the stated goals.
Our hope is to present a working draft of the final plan to the Vestry after Pentecost.
Thematic Group Meetings:
Outreach - includes areas such as social justice, our neighborhood community, and collaboration with other groups serving the community.
March 11 and March 13
Inreach - includes areas such as nurturing our congregation, service, education, and leadership rotation
April 15 and April 17
The Business of the Church - includes areas such as facilities, human resources, and stewardship
April 8 and April 10
Visibility and Membership - includes general communications and visibility in the community, growth, and increased diversity
May 6 and May 8
Coming to the Sunday meeting does not obligate you to come to the Tuesday meeting but it is best if you cannot attend on Sunday to not come on Tuesday.
Planning Team: Co-chairs Suzanne Long and Shannon Heady
Jo Tyler, Joe Kelly, Phoebe Davis, Wes Kaufman, Dan Hartman, Andrea Lofton, Linda Strickland, Mickie Jones, Karen Franklin, Isabel Wescoat, Tamara Orr, Denis Riva.