Weekly E-bulletin
Worship Assistants this Sunday, April 22
Master of Ceremony: Douglas D'Urso
First Reading: Patrick McDuff
Second Reading: Clare von Loenen
Intercessor: Christian Pitt
Chalicer: Steve Boschen
Acolytes: Serenity Fowler, Marcie Taffs
Ushers: Frank von Richter (8AM), Phoebe Davis, Daniel Lindsey, Steve Clark, Mary Clark
Greeters:Andrea Lofton and Carole Shahda
Children's Worship: Malinda Collier
Nursery: Meredith Franklin/Lee Downey
Altar Guild:Peggy Burke, Trudy McCarty (8AM), Mary Clark, Peter Walker, Andrea Lofton, Ellen Landers, Dustin Landers
Coffee Hour Sponsors: Becky Adams, Rona Blum, Jessica O'Connor
Altar Flowers: Douglas D'Urso
This Sunday's Lessons:
Acts 4:5-12
Psalm 23
1 John 3:16-24
John 10:11-18

Long-range planning update!
The last small group to be scheduled is Visibility (May 6). These include members of the planning team and others. If you are interested contact Malinda, dre@stmarksrva.org. Sunday meetings are from noon-1:30pm. More information is on the website, click on Ministry then Planning Process.
Mid-day service with communion every Tuesday at 12:15 pm.
Finance Team meets Sunday, April 22 at noon.
Worship Team meets Tuesday, April 24 at 6:30pm.
Evangelism Re-boot: Please join our seminarian, Emily, on Sunday April 29, from 9:15-10:15 (between the 8 and 10:30 services) and/or from 12-1:30 for a class on "Reimagining Evangelism through the Lens of the Visual Arts." During this hour and then some, we will look at various images of art to help us begin to reimagine with renewed insight what the word "Evangelism" can mean for ourselves, for St. Mark's, and for the Church.
Youth and Children Program Meeting is Sunday April 29 at noon. Please come to discuss our ministry and program offerings.
Friends of Music Concert: Sunday, April 29, 4:00.
Program will feature Gabriel Faure's "Dolly Suite" for piano, four hands, the Mendelssohn cantata "Hear My Prayer", for sopranos, choir and organ, and several other works followed by a short reception. All are welcome!
Photos and Video
from time to time we take photos and video of our services and events. These images are used with care and discretion - particularly images of children & youth. If you do not want to be photographed please let Malinda know, dre@stmarksrva.org
On-line giving is also available through the website, to support St. Mark's ministries just click the GIVE button in the upper right corner.
The 2018 Yard Sale is September 29
Please continue to shop for the Food Pantry. We need our staples - Vienna sausages, tuna, canned pastas, mac & cheese, hearty soups & stews, breakfast bars, and pop tarts. Toiletries are always welcome. We can also use donations of pastries, muffins and cookies. We serve on 2nd & 4th Saturdays.
We no longer accept donations of used clothing for the Food Pantry or the Yard Sale. Please take your clothing donations to Grace & Holy Trinity, First Baptist or Tabernacle Baptist.
12-Step Host for April 25 is Alison Beckner. Volunteers are needed to support this ministry of presence. For more information and to help out, contact Ed Street at edstreetva@gmail.com or sign up on line.
Please Remember in your Prayers this Week:
Parishioners: Noelle Novak, Joan Wood, Kevin Truman, Jerry Long, Pat Pearman, Diane Hoover, Karen Hardison, John Moses, Carole Kelly, Shirley Truman, David Christiana, Ed Chavez, David Lenz, Samantha Ridley, Bill Piercy, Lib Reynolds, and Doris Enroughty.
Our extended family and friends: Bobby Rolfes, Wendy Christiana, Gina Carter, Tommy Thockmorton, Reed and Micki Henderson, Iris Epps, Tom, Daniel and Kimberly, Janet Brown, the Brown Family, Issie Shaw, Jann Guyre, Mark Fisher, Laura Kelly, Marshall Graves, and Vicky Eberly.
Please contact the office with any changes to the prayer list.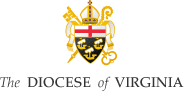 office@stmarksrva.org
804-358-4771
å