Weekly E-bulletin
Worship Assistants this Sunday, February 25
Master of Ceremony:
Penny Adams
Second Reading:
David Whitlow
Intercessor:
Karen Hardison
Ushers:
Frank von Richter (8AM), Phoebe Davis, Daniel Linsey, Mary Clark, Steve Clark
Greeters:
Richard Yuk & Kenn Shirley
Children's Worship
: Malinda Collier
Nursery:
Meredith Franklin and Lee Downey
Altar Guild:Peggy Burke, Trudy McCarty (8AM), Mary Clark,Peter Walker, Andrea Lofton, Ellen Landers, Dustin Landers
Coffee Hour Sponsors:Mary & Steve Clark, Bill Martin
This Sunday's Lessons:
Genesis 17:1-7, 15-16 Psalm 22:22-30 Romans 4:13-25 Mark 8:31-38
Worship Assistants and Lion's Tale Links:
ACTS Bag Lists are available in the office and during Coffee Hour.
Please continue to shop for the Food Pantry. We need our staples - Vienna sausages, tuna, canned pastas, mac & cheese, hearty soups & stews, breakfast bars, and pop tarts.
Toiletries are always welcome.
We can also use donations of pastries, muffins and cookies. We serve on 2nd & 4th Saturdays.
We no longer accept donations of used clothing for the Food Pantry or the Yard Sale.
Please take your clothing donations to Grace & Holy Trinity, First Baptist or Tabernacle Baptist.
12-Step Host for February 28 is Suzanne Long.
Volunteers are needed to support this ministry of presence. For more information and t
o help out, contact Ed Street at edstreetva@gmail.com or
sign up on line.
Please Remember in your Prayers this Week:
Parishioners:
Kevin Truman, Harold Wright, Jerry Long, Patricia, Peggy Burke, Pat Pearman, Diane Hoover, Karen Hardison, John Moses, Carole Kelly, Shirley Truman, David Christiana, Ed Chavez, David Lenz, Samantha Ridley, Bill Piercy,
Lib Reynolds, and Doris Enroughty.
Our extended family and friends:
Daniel and Kimberly, Lillian Collier,
Janet Brown, the Brown Family, Issie Shaw,
Jann Guyre, Mark Fisher, Laura Kelly, Marshall Graves,
Ruth Anne Orr,
and Vicky Eberly
.
Please contact the office with any changes to the prayer list.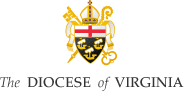 office@stmarksrva.org
804-358-4771