Weekly E-bulletin
Worship Assistants for Easter Sunday, April 21

Masters of Ceremony:
Paul Shane and Douglas D'Urso
First Reading:
Mickie Jones
Second Reading:
Denis Riva
Acolytes:
Kumiko Sulla, Carter Strite
Ushers: Frank von Richter (8AM)
Mary Townley, Dan Hartman, Mary Clark, Steve Clark
Greeters:
All Greeters for Easter
Children's Worship:
Malinda Collier
Nursery:
Meredith Franklin, Dolores Ramiza
Altar Guild:Peggy Burke, Trudy McCarty (8AM),
Liz Smith, Gayle Johnston, Amy Strite, Carter Strite
Coffee Hour Sponsors:Mickie Jones and Amanda Cline
Altar Flowers:
Floral Guild
Readings for this Sunday:



Isaiah 25:6-9 Psalm 118:1-2, 14-24 Acts 10:34-43 John 20:1-18
FLOWERING OF THE CROSS:
Join us this Sunday on the front porch between 10:10 to 10:20 with any flowers or blooming plants from your yard. While some flowers will be on hand, we want a good mix of flora to celebrate Easter.
| | |
| --- | --- |
| | The Church Office is closed on Good Friday |
ACTS Bags - Spring/Lenten Project
ACTS is a Richmond-based organization that helps working people in need hang on to their housing. They do this through small monetary grants, budgeting help, and gifts of products not covered by SNAP. Each spring we sponsor a gathering of household and personal care product to help support this ministry.
Lists are available after church and

on-line. Please return your filled bag by April 21.
Food Pantry:
Many thanks to all who have donated to the Food Pantry, we are blessed by your generosity.
Jackson Neal's collection efforts for our Pantry are amazing! Not too late to donate - add to his box between now and April 28th! Food Pantry basics and personal care products welcome!
12-Step Host for April 24 is Dale Smith and John Lamberta.
Volunteers are needed to support this ministry of presence. To help out, contact Ed Street at edstreetva@gmail.com or
sign up on line

.
Yard Sale 2019 is Saturday May 4!
Get your stuff together and make this a great sale! Contact Ed Street, edstreetva@gmail.com or Frosty Owen, frosty.owen@gmail.com. Questions? Gather informally after the 10:30 service and Sunday and ASK!. Remember no clothing items!
Sign up on-line
Please Remember in your Prayers this Week:
Parishioners:
Dan Lindsey, Jim Contner, McKenna Brown, Margaret Franklin, Becky Lee, Gray Morris, Frosty Owen, Phyllis Iverson, Juette Iverson, Diane Hoover, John Moses, David Christiana, David Lenz, Samantha Ridley, Bill Piercy,
and Doris Enroughty.
Our extended family and friends:
John Golden, Ed Shute, Hollis Daniels, Claudia, Beach, Lara, Griffen, Heather Dawson, Katie Morris, the Hill family, John S., Andy, Justine, Brandon, Angie, Sally, Eric, Donna Raubenstine, Reed Henderson,
Janet Brown, and Issie Shaw.
Please contact the office with any changes to the prayer list.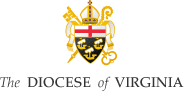 office@stmarksrva.org
804-358-4771