Weekly E-bulletin
Worship Assistants for October 13

Master of Ceremony:
Paul Shane
Second Reading:
Kent Slonaker
Acolytes:
Kumiko Sulla, Elizabeth Spanel
Ushers: Peggy Burke (8AM),
Elam Jarrells, Harold Wright, LuAnne Douglas, Bill Martin
Greeters:
Dan Hartman and Phoebe Davis
Children's Worship:
Malinda Collier
Nursery:
Meredith Franklin, Shannon Heady
Altar Guild: Peggy Burke, Trudy McCarty (8AM),
Sanford Eberly, Mike Gephart, Annette Spanel, David Lenz
Coffee Hour Sponsors: Joe Kelly, Elaine Wittel, Mike Kilbourne,
Mike Evranian, Pam Dummitt
Altar Flowers:
Sanford Eberly
Readings for this Sunday:

2 Kings 5:1-3, 7-15c Psalm 111 2 Timothy 2:8-15 Luke 17:11-19
BOO! Halloween Fun on the Porch
Thursday, October 31, 5:30-7:00pm
Get your Ghoul ON!
Come and help decorate and hand out candy
Worship Team meets tonight at 6pm

This Sunday at Noon:

Teen Learning Class, Lunch Bunch at 12:30pm, Kitchen 64

Tuesday Mid-Day Service

at 12:15pm,
Vestry

Tuesday at 6pm
CARITAS - The Healing Place Bagged Lunch Ministry
October 25 and
November 22
Help with procuring lunch needs such as bottled water, sliced turkey & ham, cheese, individually packaged chips & cookies, nabs.
Help with packing dry goods, making sandwiches the day before, and packing and delivery day of.
WE know YOU want to know more!
Contact Suzanne Long, suzanne_long@hotmail.com
12-Step Host for October 16 is Alison Beckner.
Volunteers are needed to support this ministry of presence. To help out, contact Ed Street at edstreetva@gmail.com or
sign up on line.
We need hosts for October - December!
9:00am-5:00pm at University of Richmond
Please Remember in your Prayers this Week:
Parishioners:
Garnett Puckett, Don Durrette, Nolee Novak, McKenna Brown, Margaret Franklin, Gray Morris, David Lenz, Phyllis Iverson, Juette Iverson, Diane Hoover, John Moses, David Christiana, Samantha Ridley, Bill Piercy, and Doris Enroughty.
Our extended family and friends:
Latrice Jeffrey, Tiffany Townsend, Nikki Stokes, Jay Buston, Justin, Alaina, Jacob Cole, Michael Treadway, the Heady/Downey family, Francis Anne Johnson, Blair, the Wood family, the Chamberlain family, Connie Gaulding, Julia Hutcherson, Hailey, Ed Shute, Hollis Daniels, Claudia, Beach, Lara, Griffen, Katie Morris, the Hill family, Andy, Justine, Angie, Eric, Donna Raubenstine, Janet Brown, and Issie Shaw.
Please contact the office with any changes to the prayer list.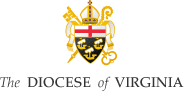 office@stmarksrva.org
804-358-4771