Weekly E-bulletin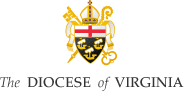 In keeping with the directions from our Bishop, in person worship services are suspended.
All in person church or related use programs are also suspended.
During this time staff will be in the office and available by phone and/or e-mail.
Worship for Sunday, March 22
On Friday we will send out a link to join a live streaming of the the Sunday Liturgy of the Word. It is a ZOOM meeting format, so if you can - use a computer that has audio and a microphone to hear and participate in the service. We will begin as usual at 10:30 am, but you can log in at 10am for some pre-service chit chat. At the end of the 10:30 service Children's Worship will be offered.
The email will include a pdf copy of the Sunday Liturgy of the Word bulletin and links on our website to other
on-line worship resources.
Wednesday Lenten meditations will continue via Constant Contact and our public Facebook page.
Help prepare meals for CARITAS! On Thursday March 26 and April 2, your helping hands would be called to Procure and Pack.
Make sandwiches and pack bags in the late afternoon (4ish). We need 20 packed bags for delivery to two downtown locations. Delivery is not part of this call.

Sample bag dinner:
Sandwiches (meat and cheese)
Cookie/Brownie/Health Bar
Fruit Cups or Regular Fruit
Contact Suzanne Long to help by buying product or packing bags, suzanne_long@hotmail.com

ACTS Care Bags!
Our Lenten Offering
List is available online
Food Pantry service will continue outside on 2nd and 4th Saturdays!
We will be distributing bags at the south entry to those who come.
If you would like to help, contact Karen Franklin, forpop247@gmail.com
In-person 12-Step meetings are suspended until further notice from the Governor about group meeting sizes. Check the

AA website

for on-line meeting links.
Please Remember in your Prayers this Week:
Parishioners:
Tara Peyton Burgess, Betty Leviner, Lisette Johnson, Joan Wood, Kate Bishop-Pevsner, the Heady/Downey family, Sam Francis and family, Nolee Novak, McKenna Brown, Margaret Franklin, Gray Morris, David Lenz, Phyllis Iverson, Juette Iverson, Diane Hoover, David Christiana, Samantha Ridley, Bill Piercy, and Doris Enroughty.
Our extended family and friends:
Matthew Owen, Herman, Eartha, Thea, Amanda, Susan Early, Jayne Parker, Nancy Kelly, Anita Leopold, Donna, Kimberley Bess, Justine, Kim, Gaye England, Bob and Chris Sherman, Alaina, Justin, Larry Townley, Mary and Lonny Townley, Virginia Blume, Ryan Phipps, the Phipps family, Nancy Carter Crump, Sean Ward, Gordon, Andy, Jacob Cole, Blair, Hollis Daniels, Claudia, Beach, Lara, Griffen, Katie Morris, the Hill family, Donna Raubenstine, and Issie Shaw.
Please contact the office with any changes to the prayer list.
office@stmarksrva.org
804-358-4771