Weekly E-bulletin
Worship Assistants this Sunday, February 24
Master of Ceremony:
Paul Shane
First Reading:
Beth Wentworth
Second Reading:
Steve Boschen
Intercessor:
Sanford Eberly
Acolytes:
David Whitlow, Elizabeth Kaufman
Ushers:
Frank von Richter (8AM)
Phoebe Davis, Daniel Lindsey, Steve Clark, Mary Clark
Greeters:
Andrea Lofton and Carole Shahda
Children's Worship:
Malinda Collier
Nursery:
Meredith Franklin and Lee Downey
Altar Guild:
Peggy Burke, Trudy McCarty (8AM),
Howard Pugh, Peter Walker, Andrea Lofton,
Ellen Landers, Dustin Landers
Coffee Hour Sponsors:
Karen Hardison and Amy Strite, Jeanine and Mike Maruca,
Altar Flowers:
Douglas D'Urso
Readings for this Sunday:



Genesis 45:3-11, 15 Psalm 37:1-12, 41-42 1 Corinthians 15:35-38,42-50 Luke 6:27-38
Ministry Council meets Sunday, Feb. 24 at noon.

It is important that all team chairs

and co-chairs attend as we discuss the roll-out of the Long Range Plan.
VCU Women's Basketball Game, Saturday, March 2 at 1pm.
Come cheer on the Rams as they face Davidson in the last regular season game. Free tickets available, first come first served, contact Malinda, dre@stmarksrva.org to attend. Fun for the whole family!
Hello all Knitters and Crocheters!
We're beginning a new Ministry at St. Mark's-let's get together and visit as we busy our hands creating prayer shawls, hats for chemo patients, warm scarves, and other items for those in need. Our first meeting will be in the Aiken Lounge on March 1
st
at 12:30pm. Bring your current project to work on during our first meeting, while we get organize and find a time and place for regular meetings. Please RSVP to Penny Adams (
NBFGinc@aol.com) or Nancy Munson (nmunson33@yahoo.com) -- let us know if you can make it, or if you're interested but not available on March 1st.
Choose St. Mark's Episcopal Church, 520 N. Boulevard, ID# DN570. Each shopping trip to Kroger will earn money for St. Mark's. Friends and family can participate as well!
Safety Team
We are pleased to announce the St. Mark's Safety and Preparedness Ministry. This group's purpose is addressing a unique challenge faith communities face today: ensuring safety of its members. St. Mark's is a safe haven for so many; a place of worship, reflection, guidance, and love. It's time for members of our congregation to band together and make a plan to instill confidence, comfort, and security.
We never think a disaster will happen at OUR church, in OUR town. But, we must develop a realistic strategy to protect our congregation, our clergy, and our thriving community. This ministry will work together to draft a written plan, establish routines, identify potential threats, and brainstorm ways to respond efficiently and effectively in a crisis.
If you're interested,
please contact Malinda Collier, dre@stmarksrva.org to learn more.
We hope you'll help us build a stronger, safer future for St. Mark's and the community. There are several training opportunities coming up - one on March 23 from 10am - noon at St. Martin's Williamsburg - a group is going so carpooling is an option. Contact Suzanne Long, suzanne_long@hotmail.com to register for this Places of Worship Safety program before March 18.
Food Pantry:
Many thanks to all who have donated to the Food Pantry, we are blessed by your generosity.
12-Step Host for February 27 is Steve Clark.
Volunteers are needed to support this ministry of presence. To help out, contact Ed Street at edstreetva@gmail.com or
sign up on line

.
Yard Sale 2019 is Saturday May 4!
Get your stuff together and make this a great sale! Contact Ed Street, edstreetva@gmail.com or Frosty Owen, frosty.owen@gmail.com. Remember no clothing items!
Please Remember in your Prayers this Week:
Parishioners:
McKenna Brown, Noah and Rosa Lee Cozart, Margaret Franklin, Becky Lee, Gray Morris, Frosty Owen, Phyllis Iverson, Juette Iverson, Diane Hoover, Karen Hardison, John Moses, David Christiana, David Lenz, Samantha Ridley, Bill Piercy,
Lib Reynolds, and Doris Enroughty.
Our extended family and friends:
Barbara Evans, Bill Earnest, J.S. Bland, George Collier, Claudia, Beach, Lara, Griffen, Heather Dawson, Katie Morris, the Hill family, Katherine Ricord, John S., Andy, Justine, Brandon, Angie, Sally, Eric, Donna Raubenstine, Reed Henderson,
Janet Brown, Issie Shaw,
and Vicky Eberly
.
Please contact the office with any changes to the prayer list.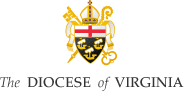 office@stmarksrva.org
804-358-4771