Weekly E-bulletin
Worship Assistants for Sunday, June 23
Master of Ceremony:
Douglas D'Urso
First Reading:
Harold Wright
Second Reading:
Beth Wentworth
Acolytes:
David Whitlow, Frosty Owen
Ushers:
Frank von Richter (8AM)
Phoebe Davis, Daniel Lindsey, Ivy Burnes, Sandy Steele
Greeters:
Beth Wentworth and Scott Pennington
Children's Worship:
Malinda Collier
Nursery:
Meredith Franklin, Lee Downey
Altar Guild:
Peggy Burke, Trudy McCarty (8AM),
Mary Clark, Peter Walker, Andrea Lofton,
Ellen Landers, Dustin Landers
Coffee Hour Sponsors:
Suzanne Long, Shannon Heady, Kent Slonaker,
Juliana and Julian Smulders
Readings for this Sunday:



Isaiah 65: 1-9 Psalm 22: 18-27 Galatians 3: 23-29 Luke 8: 26-39
Knitters meet Friday at 12:30pm
OnBeing Group
meets Friday at 12:15pm
Visibility LRP Group
meets Sunday at noon
St. Mark's T-shirts and Polos!
New orders are being taken for long and short sleeve T's and polos. Information is on-line and available during fellowship after church. T's are $10 and $15, polos are $25.00.
Getting to the Church on Saturday:
Street closures (9 a.m. to 2 p.m.)
Kensington Avenue between North Sheppard and North Mulberry Streets
North Arthur Ashe Boulevard (both sides) between Patterson Avenue and Hanover Avenue
North Colonial Avenue between Kensington Avenue and Patterson Avenue
Stuart Avenue between North Arthur Ashe Boulevard and North Mulberry Street
Hanover Avenue between North Arthur Ashe Boulevard and North Mulberry Street
Best option is to take the alley off Patterson to get to the parking lot.
Food Pantry:
Many thanks to all who have donated to the Food Pantry, we are blessed by your generosity. Items needed this week: pull top cans of pasta, pork and beans, and soup, and pop-tarts.
12-Step Host for June 26 is Steve Clark.
Volunteers are needed to support this ministry of presence. To help out, contact Ed Street at edstreetva@gmail.com or
sign up on line.
We need hosts for July, August & September!
CARITAS! Opportunity is coming for you to share food, fun and EVEN your talents!
St. Mark's is hosting CARITAS INTAKE NIGHTLY between 5 and 7:30 p.m. from Saturday, July 6th through Friday, August 2nd for 32 guests per night.
Help us get ready for the arrival of the CARITAS ladies!
We are seeking donations to support this ministry in the form of SHELF-STABLE goods including:
cases of bottled water
Rice Krispies Treats
granola or fruit bars
packs of nabs
snack size packs of cookies
individual bags of chips
Donations may be dropped in the St. Mark's kitchen each Tuesday - Friday, 11 a.m. to 4 p.m. or on Sundays as you visit church.
In addition to food and water donations, you (and other talented folks you know) are invited to share your time/talents with the ladies as they receive snacks and wait for the overnight bus. Please contact Suzanne Long at suzanne_long@hotmail.com to discuss your ideas and arrange for your fellowship to support this valuable summer intake ministry or use the online signup.
Please Remember in your Prayers this Week:
Parishioners: Jim Contner, McKenna Brown, Margaret Franklin, Becky Lee, Gray Morris, Phyllis Iverson, Juette Iverson, Diane Hoover, John Moses, David Christiana, David Lenz, Samantha Ridley, Bill Piercy, and Doris Enroughty.
Our extended family and friends: Connie Gaulding, Lisa Larrimore, Ann Waller, Beth Davis, Julia Hutcherson, Hailey, John Golden, Ed Shute, Hollis Daniels, Claudia, Beach, Lara, Griffen, Heather Dawson, Katie Morris, the Hill family, Andy, Justine, Brandon, Angie, Eric, Donna Raubenstine,
Janet Brown, and Issie Shaw.
Please contact the office with any changes to the prayer list.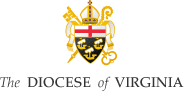 office@stmarksrva.org
804-358-4771