Weekly E-bulletin
Worship Assistants for January 19

Master of Ceremony:
Paul Shane
First Reading:
Steve Boschen
Second Reading:
Beth Wentworth
Intercessor:
Kent Slonaker
Acolytes:
Kumiko Sulla, Elizabeth Kaufman
Ushers: Frank von Richter (8AM),
Dan Hartman, Ivy Burnes, Sandy Steele, Howard Pugh
Greeters:
Mike Kilbourne, Dee Raubenstine
Children's Worship:
Malinda Collier
Nursery:
Meredith Franklin, Dolores Ramiza
Altar Guild: Peggy Burke, Trudy McCarty (8AM),
Liz Smith, Gayle Johnston, Amy Strite, Carter Strite
Coffee Hour Sponsors: Gaye Frugard, Charlie Boisky & Denis Riva,
Altar Flowers:
Douglas D'Urso
Readings for this Sunday:
Isaiah 49:1-7
Psalm 40:1-12
1 Corinthians 1:1-9
John 1:29-42
Sunday :
Personnel and Evangelism Teams meet at noon
The office will be closed Tuesday, January 21.
No Mid-day Service with Communion. Mid-Day service resumes the following Tuesday, January 28, at 12:15 pm.
Vestry meets Tuesday at 6pm.
Parish Annual Meeting:
Next Sunday, January 26th, at noon.
We have made our 105 pledge goal! Many thanks to all for their support of St. Mark's ministry.
Every dollar pledged reduces our reliance on our investment account and strengthens our diocesan loan application to pay for needed building repairs!
If you haven't already done so, please bring your card to church this Sunday or
pledge on-line
Pledge envelopes for those who ordered them are in and may be picked up in the Office.
Food Pantry Ministry - we could use a few good hands!
Help out on 2nd and 4th Saturdays, set-up begins at 8:15am, we start serving at 9am and close at 10:30am.
We could use help running the dishwasher, setting up tables and tableware, busing tables and cleaning up.
Sign up on-line
,
or speak with Karen Franklin.
And as the weather gets colder donations of warm gloves, socks, and hats are welcome!
Please continue to shop for the Food Pantry!
We are always in need of our staples:
soups, canned pastas, tuna, Vienna sausages, peanut butter, fruit cups, and water; especially items with pull tab lids.
12-Step Host for January 22 is Alison Beckner.
Volunteers are needed to support this ministry of presence. To help out, contact Ed Street at edstreetva@gmail.com or
sign up on line.
Please Remember in your Prayers this Week:
Parishioners:
Lisette Johnson, Joan Wood, Kate Bishop-Pevsner, the Heady/Downey family, Garnett Puckett, Nolee Novak, McKenna Brown, Margaret Franklin, Gray Morris, David Lenz, Phyllis Iverson, Juette Iverson, Diane Hoover, John Moses, David Christiana, Samantha Ridley, Bill Piercy, and Doris Enroughty.
Our extended family and friends:
Nancy Strite, Alaina, Justin, Larry Townley, Mary and Lonny Townley, Virginia Blume, Ryan Phipps, the Phipps family, Nancy Carter Crump, Sean Ward, Gordon, George, Andy, Jacob Cole, Blair, Hollis Daniels, Claudia, Beach, Lara, Griffen, Katie Morris, the Hill family, Donna Raubenstine, and Issie Shaw.
Please contact the office with any changes to the prayer list.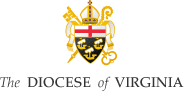 office@stmarksrva.org
804-358-4771