Weekly E-bulletin
We welcome the Rev. Dr. Dorothy White as our preacher this morning!!
Worship Assistants this Sunday, December 2

Master of Ceremony:
Penny Adams
First Reading:
Harold Wright
Second Reading:
Beth Wentworth
Acolytes:
Elizabeth Kaufman, Elizabeth Spanel
Ushers: Frank von Richter (8AM),Tommy Clifton, Howard Pugh, Annette Spanel, Jim Contner
Greeters:
Penny Adams & Jim Contner
Children's Worship:
Malinda Collier
Nursery:
Meredith Franklin/Mary Townley
Altar Guild:Peggy Burke, Trudy McCarty (8AM),
Ivy Burnes, Ethel Kutteroff, Becky Lee, Mickie Jones, Diane Hoover
Coffee Hour Sponsors: Becky Adams, Richard Yuk, Kenn Shirley
Altar Flowers:
Advent Greenery
This Sunday's Lessons:
Jeremiah 33:14-16 Psalm 25:1 1 Thessalonians 3:9-13 Luke 21:25-36
Advent Evening Program, December 5 & 12, 6:00pm
We'll begin with Evening Prayer, share a simple hearty supper and explore the journey themes of Advent through the
Way of Love
curriculum developed by Presiding Bishop Micheal Curry's staff.
Contact Malinda, dre@stmarksrva.org to learn more.
St. Mark's Annual Christmas Dinner
6:00 PM, Sunday December 9th
Cost of admission - Food for the Food Pantry!
St. Mark's will provide entrees and side dishes
Last name ending in
"A" through "L" bring Appetizers
"M" through "Z" - bring desserts
Help with set-up on Dec. 8, lend us decorations, help with prep, Dec. 9
Don't forget to offer your
2019 Pledge Card!
Your pledge supports the many ministries of this church. We have received 82 pledges on our way to the 99 goal.
Christmas Boxes:
Hurry before they are all gone! We have 10 guest names left for special Christmas boxes. Many thanks to all of you have chosen a name and are helping to make someone feel special during this holiday season. Elam and Harold will be at the 8:00 and 10:30 service to provide information for each guest. We hope to see you!
Advent Greenery:
D
onations of live greenery such as laurel, magnolia, pine, cedar, holly, or
nandina are needed! Please drop off at church on Sunday, December 16 or Tuesday December 18th.
We need Vienna sausages, hearty soups & stews, mac&cheese (microwave cups), and chili!
Toiletries are always welcome.
We can also use donations of pastries, muffins and cookies. We serve on 2nd & 4th Saturdays.
12-Step Host for December 5 is Suzanne Long.
Volunteers are needed to support this ministry of presence.
o help out, contact Ed Street at edstreetva@gmail.com or
sign up on line.
Please Remember in your Prayers this Week:
Parishioners:
Noah Cozart, Nolee Novak, Sue Heady, Margaret Franklin, Becky Lee, Gray Morris, Frosty Owen, Phyllis Iverson, Juette Iverson, Diane Hoover, Karen Hardison, John Moses, David Christiana, David Lenz, Samantha Ridley, Bill Piercy,
Lib Reynolds, and Doris Enroughty.
Our extended family and friends:
Angie, Sally, Eric, the Chapman family, Azar, Molly, Luke, Barb, Belinda, Donna Raubenstine, Lenora Boor, Anne Shephardson, Reed and Micki Henderson,
Janet Brown, Issie Shaw,
and Vicky Eberly
.
Please contact the office with any changes to the prayer list.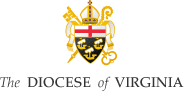 office@stmarksrva.org
804-358-4771