Ministry opportunities and Calls to Action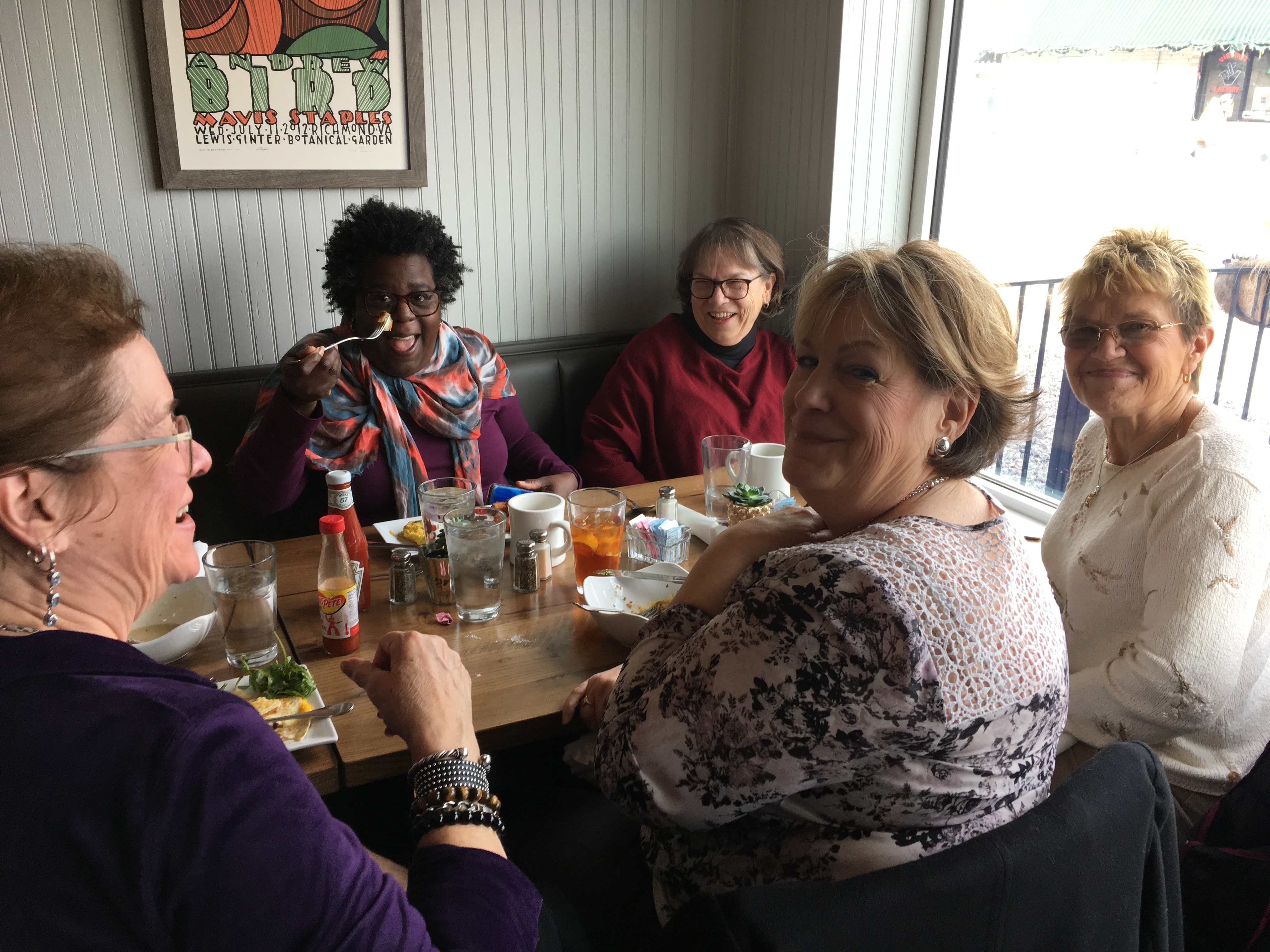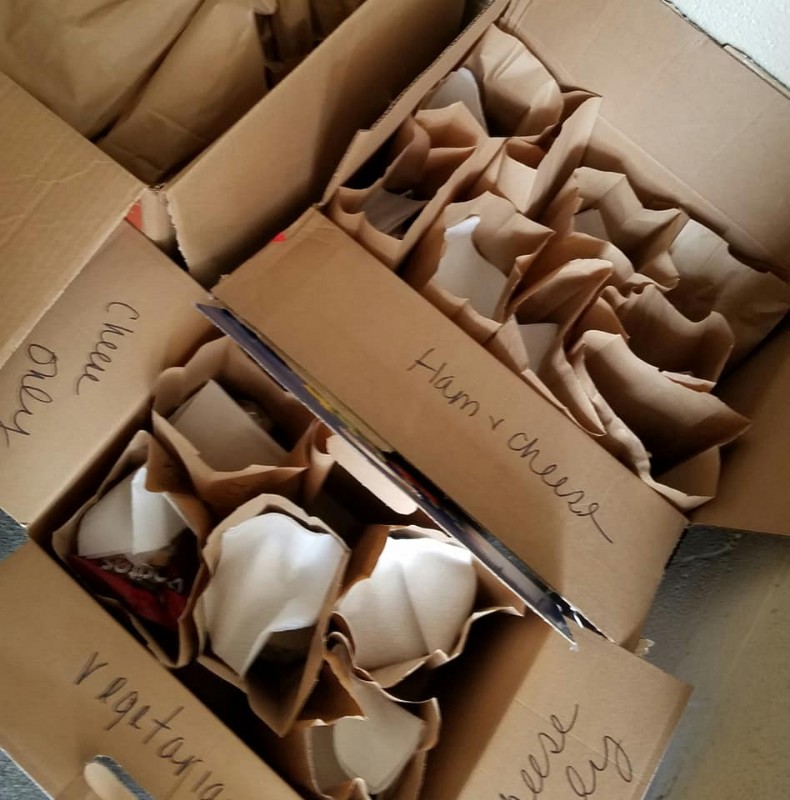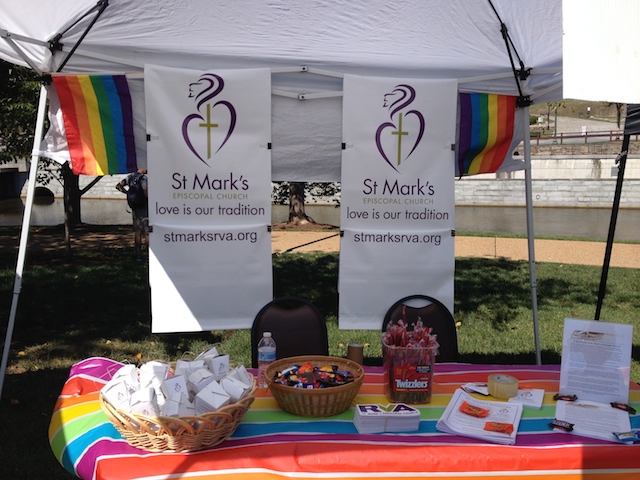 Many of these events are gearing back up due to dropping virus transmission rates!
Small Groups - Fun, Fellowship, and Learning: Books, Movies, Live Events, and lots more!
Curmudgeon's Lunch at Arianna's on N. Sheppard Street, third Wednesday at noon.
Curmudgeon's Coffee Klatch, Tuesdays 10am VMFA Best Cafe.
VMFA brown bag lunch is a casual warm weather gathering - every Thursday after Easter through mid-September (Weather permitting) in the VMFA Garden, 12:15pm. Bring your lunch and a chair.
Lunch bunch (pic is above) - gathers 2nd Sundays at 12:30pm - local restaurants, moderately priced with diverse brunch menus. Contact Phoebe Davis, padavis59@gmail.com, or Karen Franklin, forpop247@gmail.com to join the fun! Monthly email notices sent out with restaurant details. Resumes in 2023.
Alter Guild - this is not a typo! Join the team that hosts our Zoom worship participants each Sunday morning! Training and support provided! If you are using Zoom at work - and who isn't - it is an easy learning curve.
Young Adults Ministry Group: Fall 2022! - contact Ryn Kennedy kennedy.appstate@gmailcom for more information. Meets Sunday evenings, 7pm at the Gelati Celesti on Grove Avenue. Skips holiday weekends!
Interbeing discussion group - meets the third Friday of the month at 12:15pm. Contact Malinda, dre@stmarksrva.org to learn more, or just come and chat. Meets at the church. We resume September 16.
Women Rowing North book group for women of a certain age. We will be reading A Delightful Little Book on Aging by Stephanie Raffelock. First Thursdays at 3pm at the church. We resume on October 6.
Servant Ministries: Ongoing ministry shared with our community:

CARITAS Meals and Support - check Outreach page, calendar and emails for opportunities - we do a dinner or lunch each month
Food Pantry Ministry is 2nd and 4th Saturdays, 9 - 10:00am. You can also help out by packing bags the week before.
One-off Have fun and Give Back Opportunities: Got a day, got an hour - we can use it!
VA PRIDE, Saturday September 24, 2022, noon - 6pm Brown's Island. Sign-up online!
Join Parish Life and help with church fellowship - after church fellowship, picnics, Advent & Lenten dinners, Mardi-Gras, etc.
Porch events! Blessing of the Animals in October, Boo for Halloween, Marathon Cheers in November