Adults
Adult education is formed by the desire to:
Expand our knowledge about the scriptures and Anglican tradition
Engage in theological reflection and discussion, drawing connection between what we read and what we live
Deepen our relationship with God and one another
Dialogue with other faith traditions
Understand our call to servant leadership
2022 - 2023 Programs include:
Small group opportunities to learn and share
Community Reads led by Malinda Collier & Karen Franklin, Begins in September via Zoom
Community, that which unites us, our common union one with another. Fellowship has been defined as fellows in the same ship. One thing that we lack in our understanding of ourselves and our churches is the ability to see our common union. Our understanding of church has been impacted due to our need to stay socially distanced. Perhaps the walls that separate us have been exposed for the farce that they are since we can now log on and be church -- or can we?
As a result of prayer and in consideration of our social realities, we begin a series of book studies with other churches in the Richmond area. The intent of these gatherings are to examine where we as church have been, where we are, and where we hope to go into the future.
Read more about the books and the schedule
Interbeing - meets third Fridays, 12:15-1:00pm, October - April

This group listens to a variety of topical podcasts and comes together each month to discuss topics of relevance to life and faith today.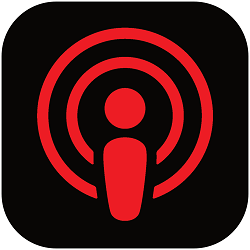 Some of the podcasts we'll listen to:
For People by Bishop Richard Wright
This American Life by Ira Glass
The Ezra Klein Show by Ezra Klein
Love Period by Dr. Jacqui Lewis
The Cosmic We by Barbara Holmes
Women Rowing North, a book group inspired by Mary Pipher's book of the same name - meets first Thursdays at 3pm October - April
A new women's book/spirituality group we gather to read books and articles relevant to our changing lives. This spring we've begun reading selections from Mary Pipher, Louise Aronson, Westina Matthews and others.