Choir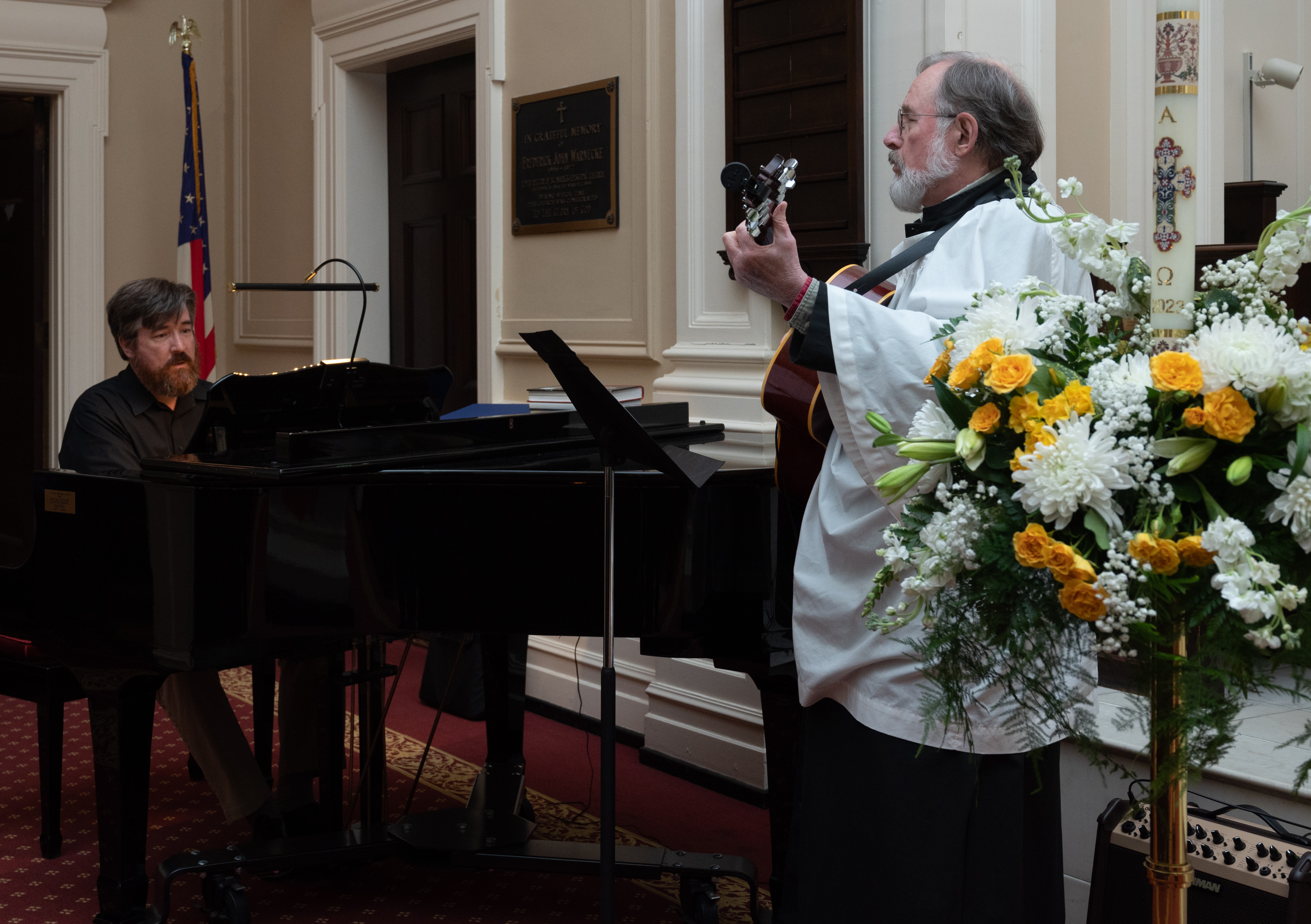 Singers and musicians welcome!
How is it that old Bill Staine's song goes..."All God's Children Got a Place in the Choir?"
If you are interested in learning more about singing with the choir, or playing an instrument, please talk with our Minister of Music, Amos Goldie or any member of the choir. Reading music is a plus but a good ear can go a long way, too!
The Chancel Choir gathers for practice at 9am on Sundays Mid-September thru June and at other times for practice and fellowship. We have two other options for those who like to sing but cannot commit to every Sunday - 2nd Sunday practices at noon help form these groups.