Transition - What Will Change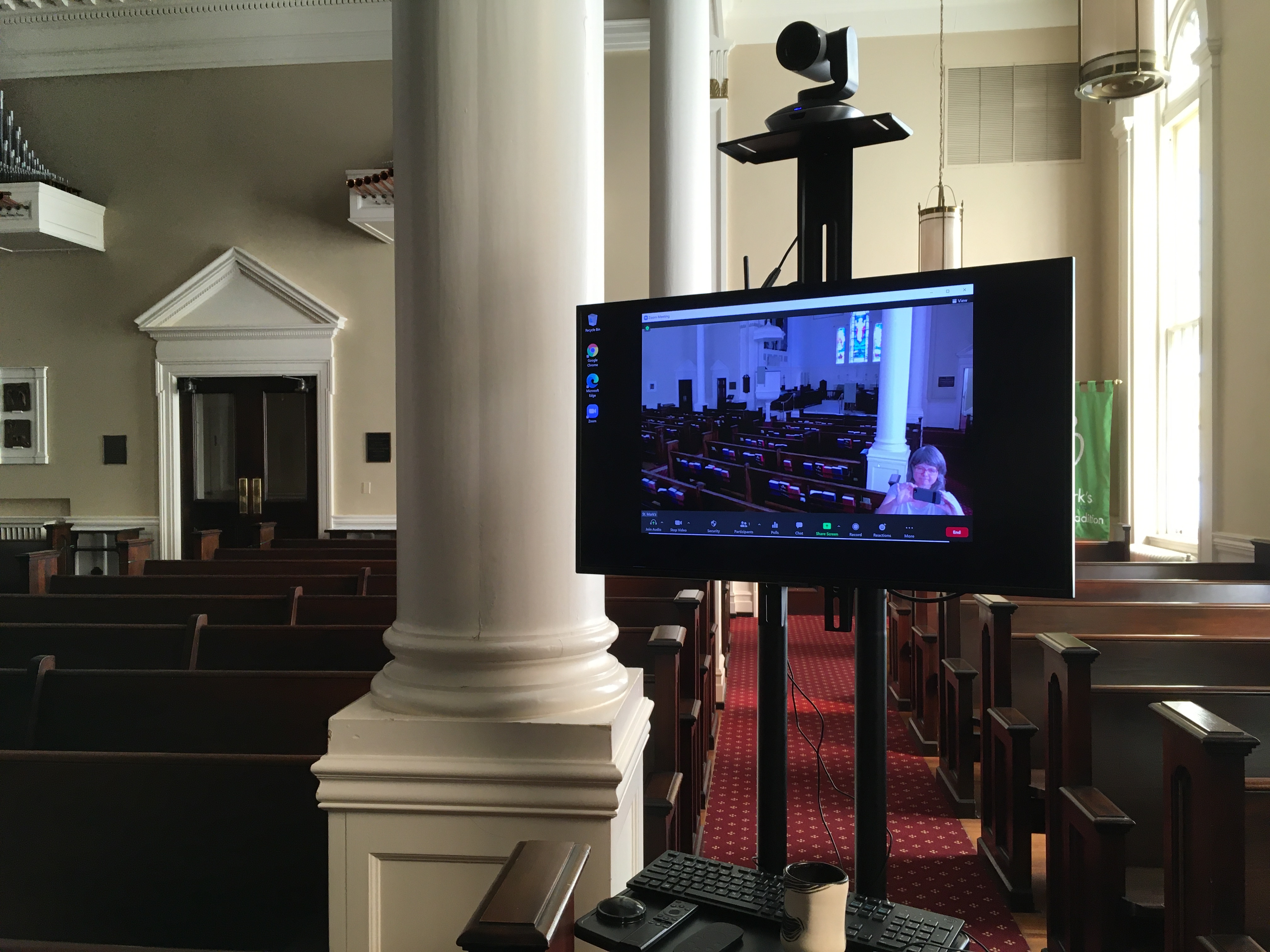 We welcome
Zoombo Tron
into our worship space.
Kinda looks like a little person on top of the stand!
This not so new to us now Zoom technology is a step toward doing what leadership has said from the beginning of the virus shutdown -
when we come back together we want to come back together as one congregation.
As St. Mark's
.
Zoombo
will allow for that 10am check-in with our distant and at home members and friends. If you are in the church walk up to the screen and say hi to Becky and Diane, Bill and John, and Sarah's mom.
At 10:30 the view will change and those on Zoom will see and hear the service.
Will there be technical issues and glitches - yes, already have had some!
But we are working to do the most we can with what tools we have.
Our intent is to be one congregation
The service will be somewhat different even for those in person. Masks, social distancing, n
o congregational singing
and guys
we have to rein in the Peace
at least for a few more Sundays, fellowship after the service outside on the porch or in the side parking lot.