PRIDE 2022 on Brown's Island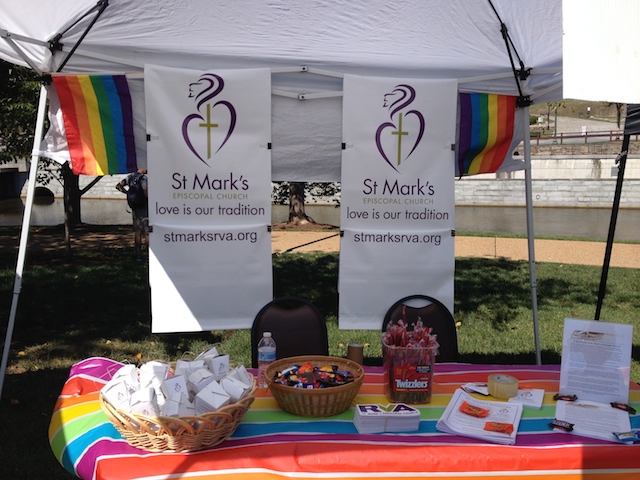 VA PRIDE 2022 is scheduled for Saturday, September 24, noon - 6pm has been postponed to June of 2022.
St. Mark's has long attended this annual event and staffs its booth from noon - 6pm.
It is a fun event and a great opportunity to share the message of God's unconditional love.