It's VBS time! June 28,29 & 30
I Love to tell the Story!
VBS 2022 is about young children who told the story of God's love and how they grew up to continue telling it. We'll learn about two courageous little girls who lived in faith and loved to tell the story of God's love in their life.
We'll be at the church from 6-7:30pm pm Tuesday & Wednesday June 28 & 29, and have a family dinner on Thursday June 30. A child friendly dinner is part of every gathering as is story, song, and fun.
And this year we will sing our story during a church service!
Best for ages 4-10 /11
This year our fun and learning happens in-person and at home. Pick up (order by June 15) an at-home kit full of our stories, activities, and ideas to support learning at home. Kits are available for pick-up (or near-in delivery) on June 25 & 26.
Zoom story time is optional. Bill Crowder (from all the way down in Mexico) and Malinda Collier will lead those who want to Zoom in for a brief story and worship time. Come join in the fun and learning as we learn about children around the world who made a difference.
If you would like to share in this ministry, please contact Malinda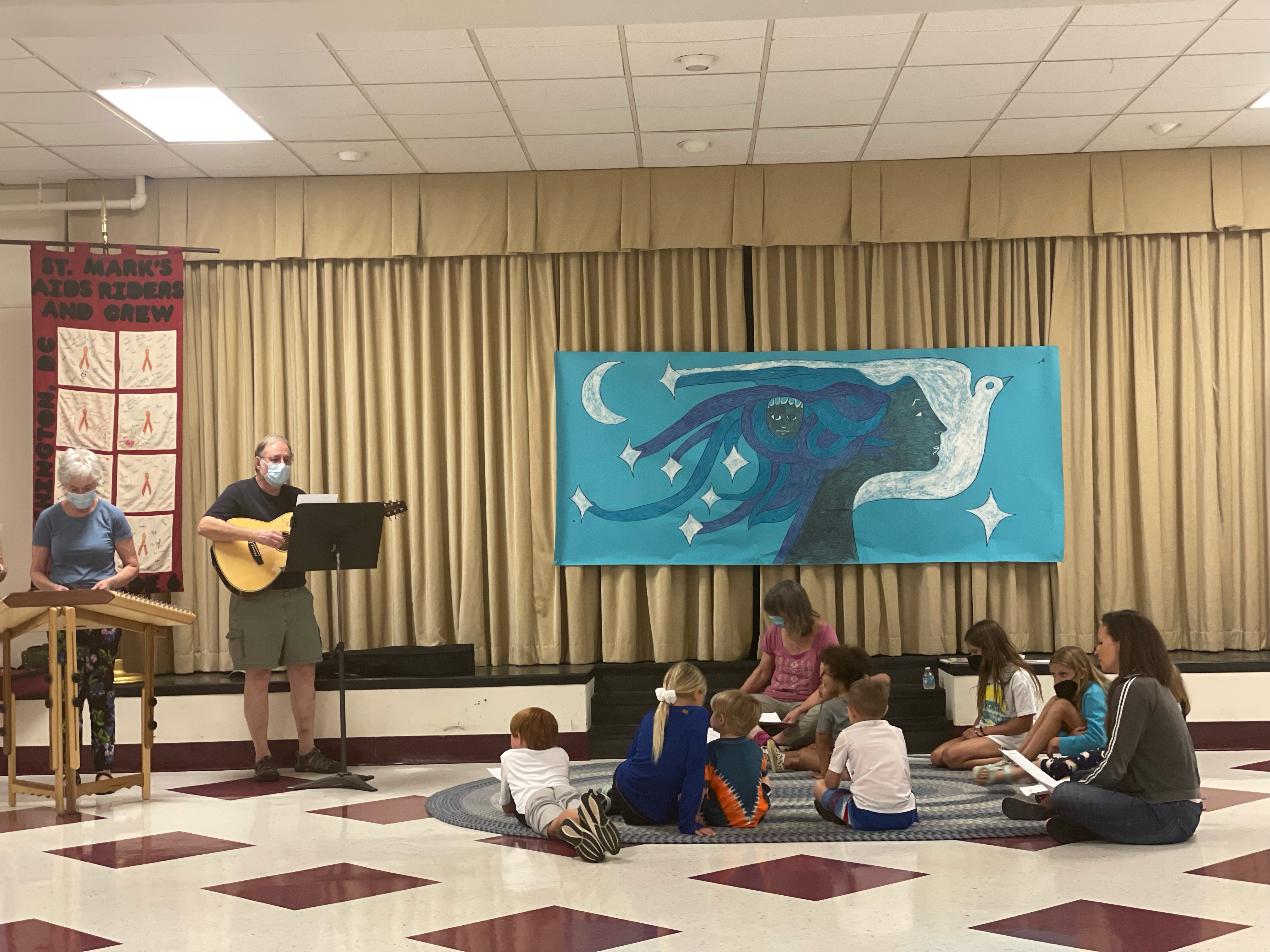 We had lots of fun!