Christmas for the Elders - A St. Mark's Tradition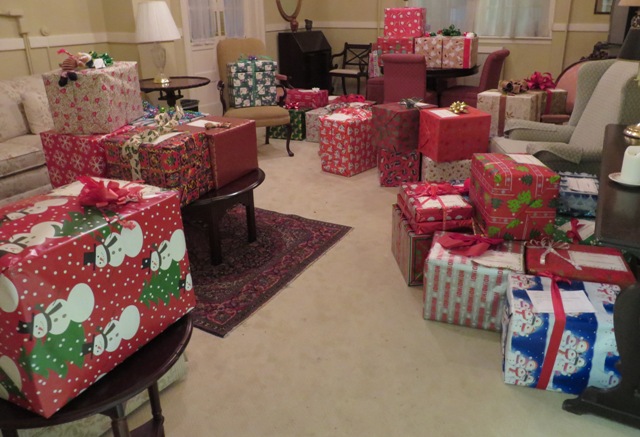 This year our Christmas Gift Box program looks a bit different. We were late getting lists as the City Council election was not certified until mid-November. But we now have 50 individual lists from City District 8 rep, Reva Trammell!
Sign-up on-line to purchase gifts for an elder or two. Christmas Gift List
This is a Google doc and it is "live" so when you add your information there is no need to "save" it. Write down your person's name and list. Shop and return wrapped and labeled gift boxes by January 6.
If you have any difficulty using the form, please contact Ed Street, edstreetva@gmail.com
Instructions for purchasing can be viewed and/or printed out: Instructions
Labels for your box (boxes) can be printed out: Labels